Can we Help Solve the Plastics and Tire Recycling Problem?
Yes!
Re-Synth International is a pioneer in the development of a reliable and efficient process for the production of low-carbon synthetic fuels, including enhanced fuel oil (D6, D4), ultra low sulfur diesel (ULSD), and Aviation gasoline (AV Gas). The company owned proprietary and patented processes can improve petroleum based products such as fuel oil, diesel, marine fuels, high density petroleum based feedstock, gasoline and other related products.
Investors in sustainability have opportunities from $20,000 to $25mm. Final round of $2mm to $6mm in Re-Synth New Horizons, and our turnkey plant licenses are now available.
Our low-cost process can reduce our dependence on imported oil, create new clean energy jobs and significantly reduce greenhouse gas emissions compared to traditional petroleum production. Our micro-scale plant design makes it economically feasible to locate turnkey licensed plants in medium sized cities or regions, eliminating the need to ship wastes to foreign lands, and changing these recycling activities from expensive problems into local positive cash flow, profits, and/or reduced fuel costs.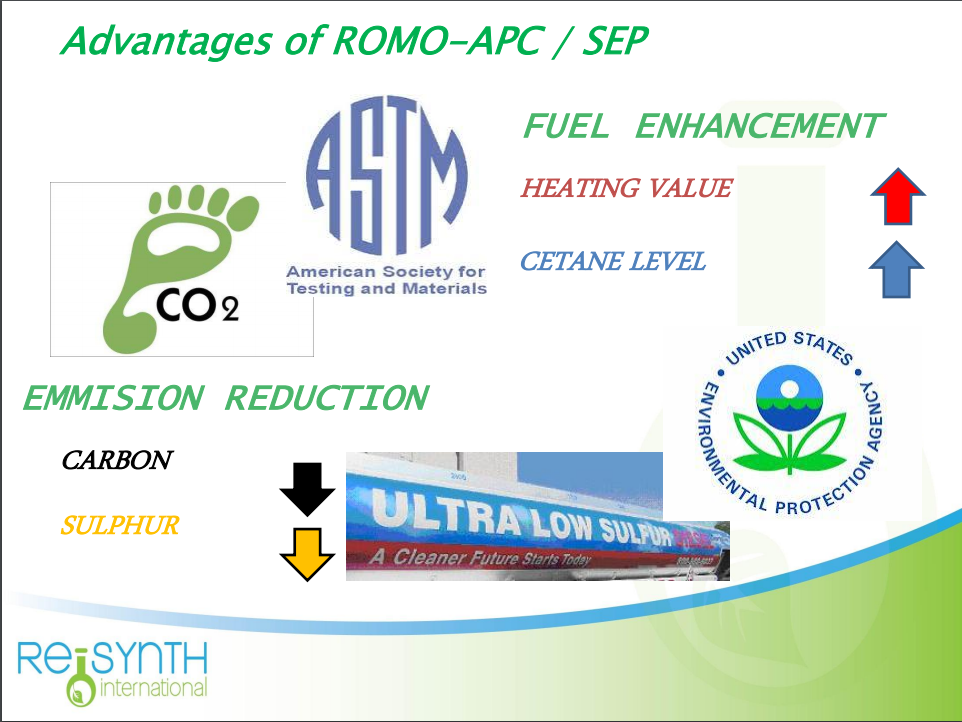 Industries and Applications
Waste to Fuel, Power Enhancement, Environmental Compliance, Marine Propulsion, are some major applications we are engaged in.
Utilizing Re-Synth's proprietary processes, the company has the ability to convert plastic and rubber raw materials generated by thousands of industries around the world, into millions of gallons per year of clean renewable synthetic fuel. Our fuel refining processes have also the ability to produce a better advanced fuel with volume increase, higher heating value and lower sulfur and metal contents, creating new reserves of clean energy sources and reducing the dependency of imported oil for the countries using our technology. Every gallon we make reduces pollution, CO2, and waste stream volume.
Our patented technologies dramatically reduce the production cost for manufacturing clean fuel out of waste plastics and scrap tires, and improving the performance and cleanliness of heavy fuels.
From our founder's history of making the first biofuels plant in the Caribbean, our goal has been to make recycling self-sustaining and pay for itself, so cleaning the world can be successful.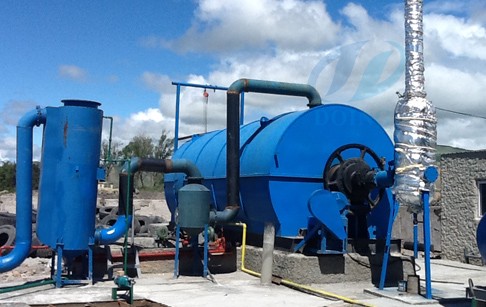 We are installing two fuel processors in Dominican Republic, we are negotiating turnkey license plants, we are in final funding round for the Puerto Rico plant